Buy Used Bleachers from Our Inventory
Rental Bleachers Inc specializes in temporary event bleachers.  Our main focus is safety, both in the design and construction of the equipment but also the practice of assembly and removal.  Beyond that we try to keep our inventory looking new and in great condition by following a strict cleaning and storage practice. 
After every use we clean the bleacher planking and all materials are stored inside our facility and not out in the elements, which prolongs the life and quality of the bleacher materials.  We even go a step further and that is in the sale of used bleachers.  This practice provides both an outlet for RBI to continue in transitioning equipment so that the materials in inventory are always top notch, it also provides a service to clients who are looking for bleachers but just can not afford brand new.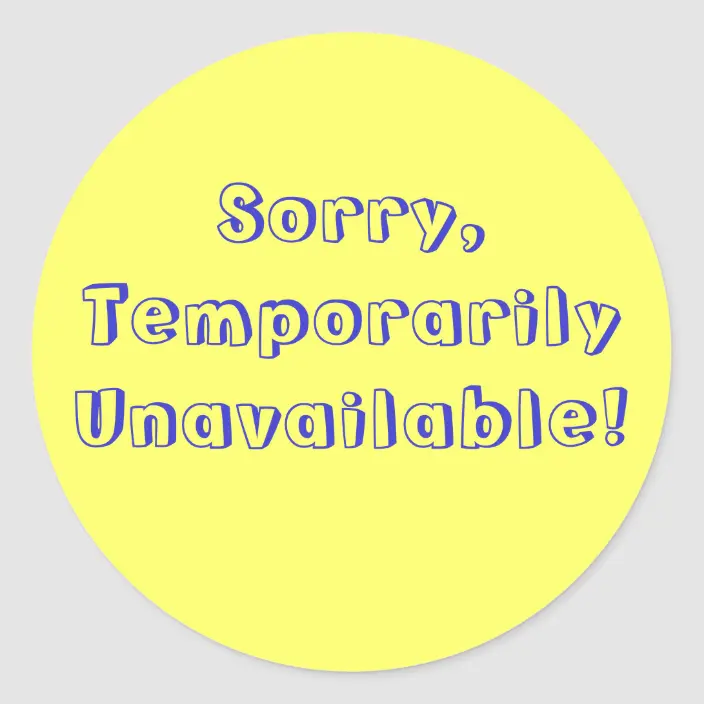 No Inventory is Available At This Time
Used bleachers are currently unavailable for purchase.  If you would like to be added to our priority list for when bleachers become available, please give us a call (800) 931-6870
Don't have time to wait for our used inventory to restock?
Rental Bleachers Inc is proud to carry the original Towable Bleachers brand bleachers.
With quick setup and removal, you can easily manage your seating needs.
New Towable Bleachers - Directly from the Manufacturer.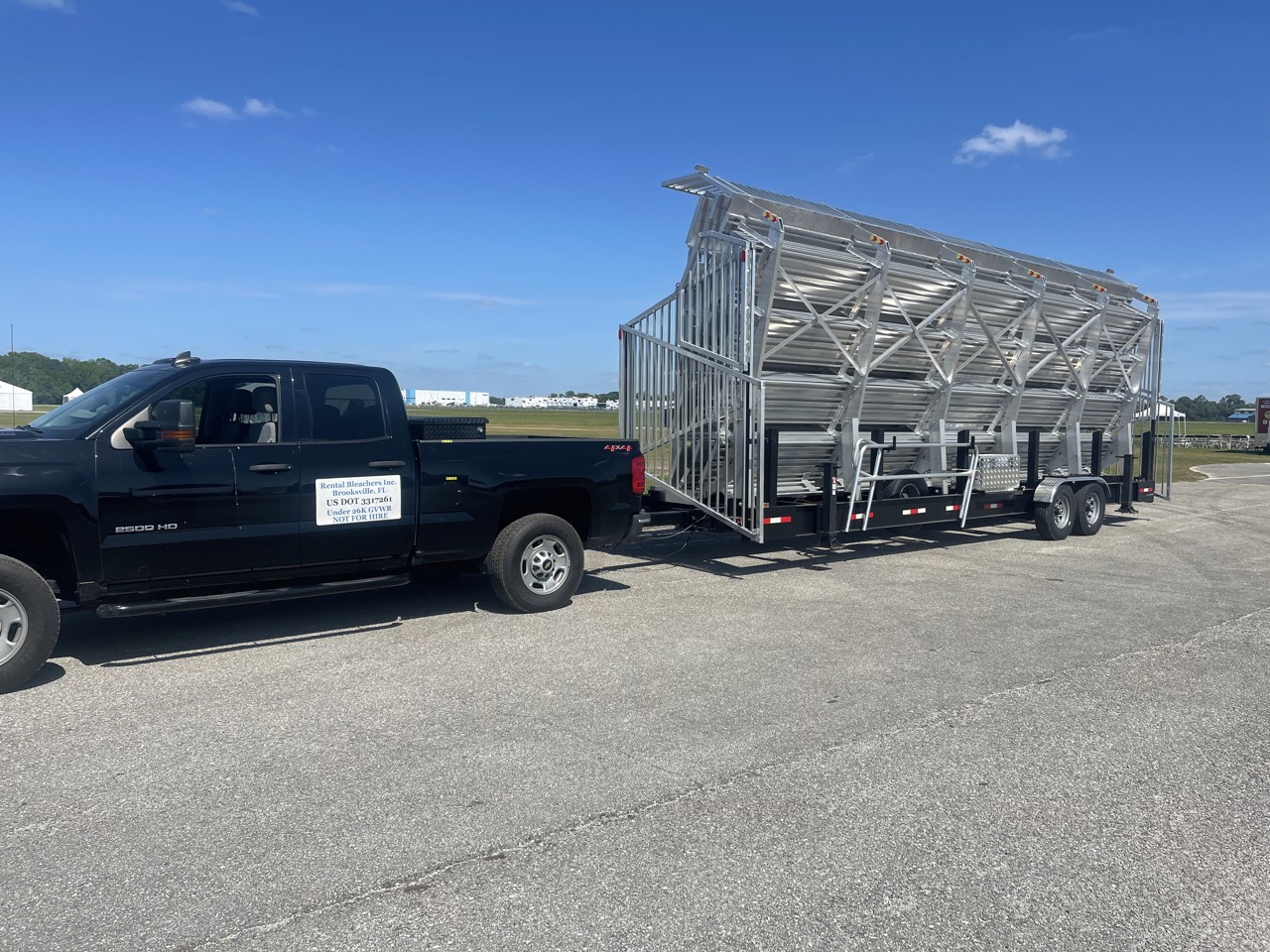 Let them know RBI sent you!
Have you considered renting bleachers vs. buying used.
Bleachers are expensive!  No way to get around that.  The materials used to construct the bleachers, specifically aluminum, are costly and are only seeming to go up each year.  Used bleachers can provide a little assistance in this area but you need to be careful.  The last thing you want to do is buy used bleachers from a company or person and find out after they are installed that they do not meet code requirements in your location or that they are just not in good condition. We do not always have bleachers for sale and when we do they seem to sell pretty fast.  The reason (we think) is that when you buy used bleachers from RBI they come with many of the same features as brand new bleachers.  For example, all used bleachers come with "sealed" engineer drawings and will meet all safety requirements for the location they are going.  All of the hardware is new, and after the assembly the bleachers are washed with a aluminum cleaner to make them look very close to new quality.
Our used inventory fluctuates, so if you are interested, you should email or call, and we can discuss the bleacher options we have available and any choices for reserving used bleachers as they become available. Here are a few samples of the types of bleachers that have been sold in the past, and their pricing.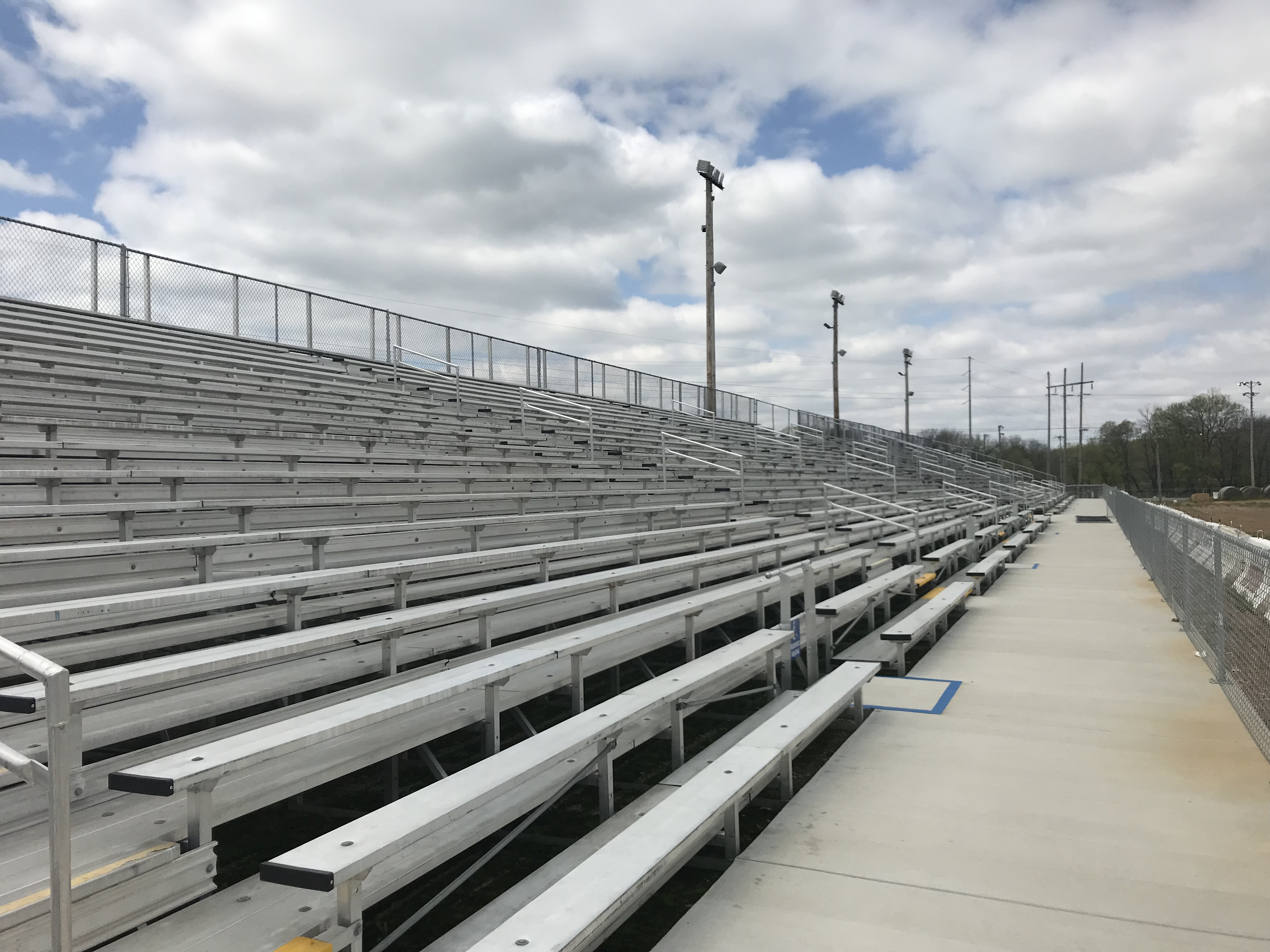 Bleachers in Springfield, TN
RBI contracted with this client to provide 2 sections of 147′ long used 15 row non-elevated bleachers. The project was a huge success and the client was so happy with the product that they requested us to make the bleachers larger by going an additional  5 rows for a total of 20 rows of seating.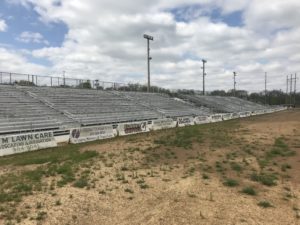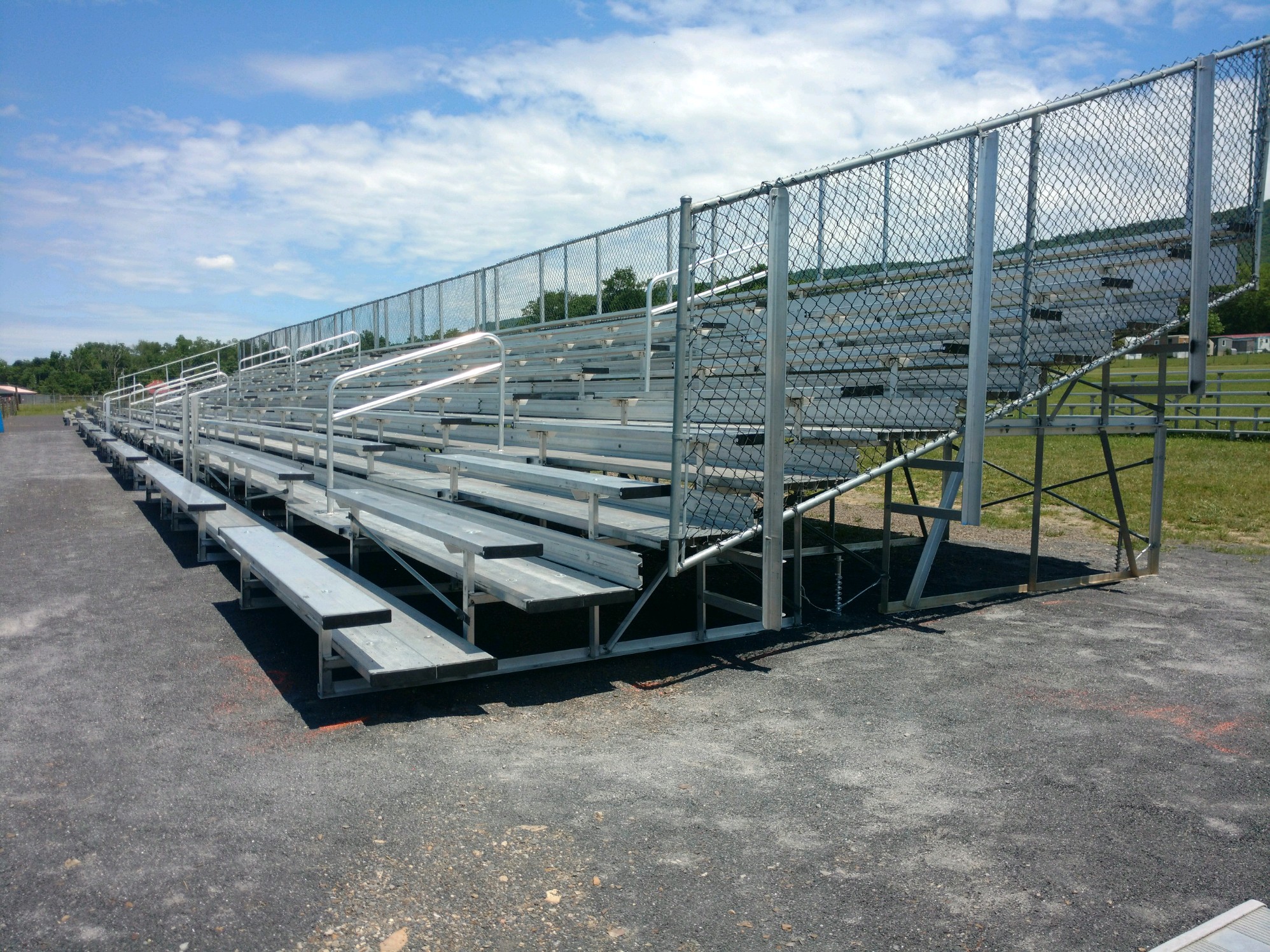 Bleachers in McConnellsburg, Pa
In the summer of 2018 a customer in Pennsylvania contacted RBI looking for 10 row bleachers. The end result was a 126′ long non-elevated 10 row bleacher installation with the ability to seat approximately 700 people with spacing set @ 18″ per seat.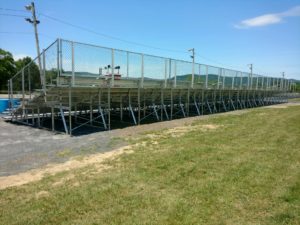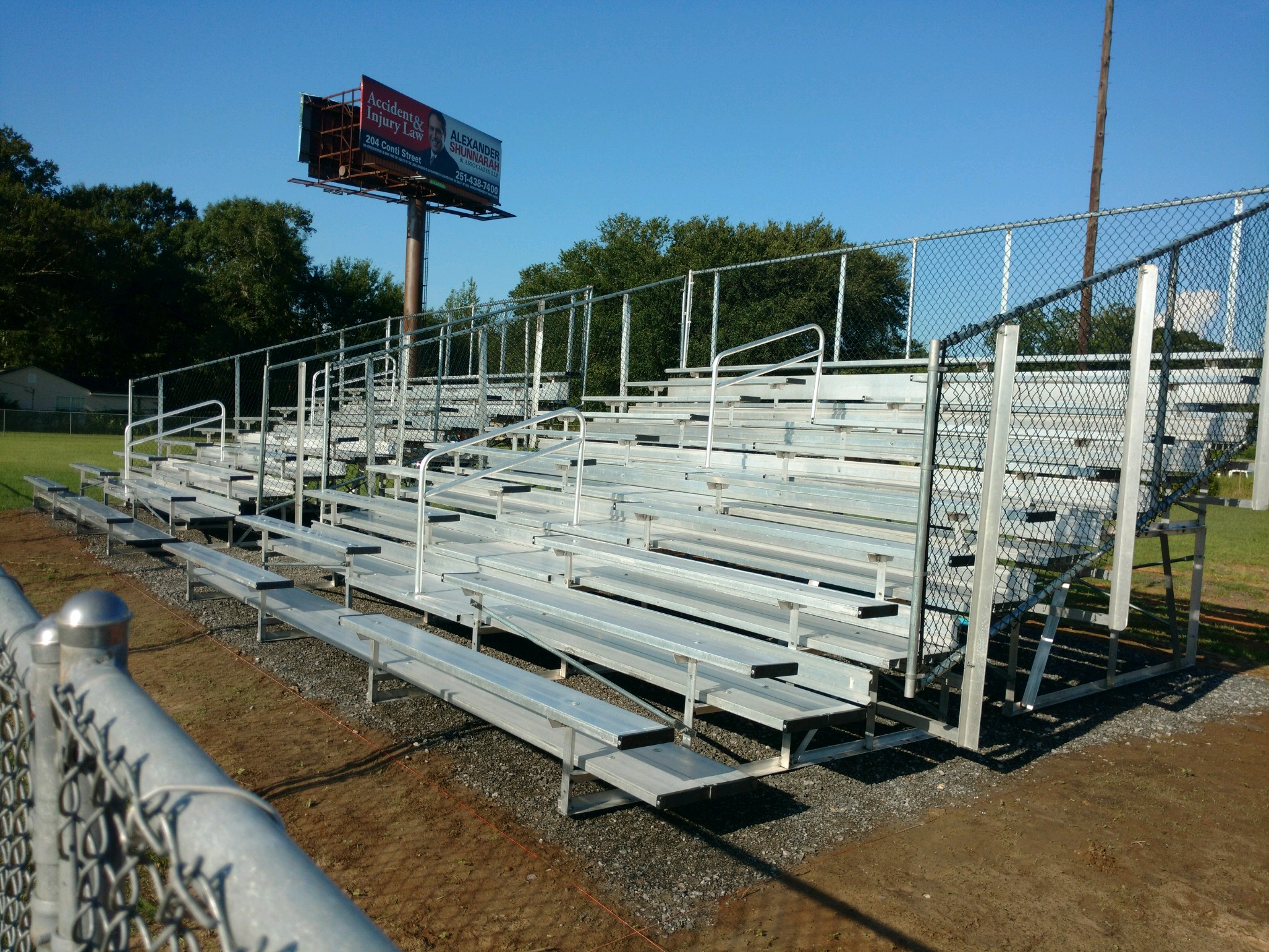 Bleachers in Chickasaw Alabama
The used bleachers we recently sold in Chickasaw, Alabama was for (2) Sections of 21′ long 10 row bleachers.  were delivered to this client who needed bleachers within budget and RBI happily accommodated.  These units were so nice after assembly that they look brand new.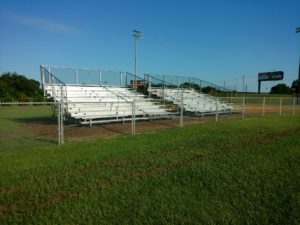 Rental Bleachers, Inc rents quality aluminum bleachers for events across the Southeast.  In an effort to keep our bleachers looking and performing at the highest level for our customers, we often allow customers to buy used bleachers from our rental inventory.  This process is what helps RBI keep a "like new" bleacher inventory for our rental events and provide our clients with the best bleacher rental seating available in the market today.  It also gives our customers a chance to own gently used quality aluminum angle frame bleachers for less than a new set would cost.
Our used bleachers are designed and manufactured to the highest standards and will meet all requirements for your location (such as city and county safety codes for bleachers). When we sell used bleachers, they are by no means old.  The majority of our used bleacher sections are less than 3 years old and are never heavily worn.  All the bleacher materials are constructed of high quality aluminum, which means no rust will be found.  Furthermore, our used bleacher inspection process insures that all the bleachers sold meet or exceed any design standards required.
We do not have an endless supply of used bleachers, as we only sell them on occasion. Most of our clients buying used bleachers are in Florida, Georgia, South Carolina, Alabama, Mississippi, and North Carolina.  You can view our current inventory of bleachers for sale here, and if you have any questions or need something different please contact us for more information.  We try to update the site as quickly as possible to reflect the used bleachers we have for sale.
5 Row Bleacher 21′ Unit
This is 5 row 21′ used aluminum angle frame bleachers for sale with center aisles and seating for 55 people. 8 bleacher units are available.  Each 5 row 21′ bleacher section can be purchased, call for pricing.
Shipping and installation is not included in the sale price, but is available based upon delivery/installation location. Discounted pricing for used bleachers may be available for those purchasing multiple used bleacher units
10 Row Bleacher 21′ Unit
This is a 21 foot long 10 row used aluminium bleacher unit with a center aisle. The bleacher will seat 115 people at 18″ per seat.
The used 21′ x 10 row bleacher units can be purchased, call for pricing. Costs for shipping and installation TBD based upon location and distance from our Florida warehouse.
10 Row Bleacher 63' Unit
This is a 63 foot long 10 row used aluminium bleacher unit with 2 mid aisles. The bleacher will seat 375 people at 18″ per seat.
Buy a 63′ x 10 row used bleacher unit can be purchased, call for pricing. Costs for shipping and installation TBD based upon location and distance from our Florida warehouse.
15 Row Bleacher 105′ Unit
This is a 105 foot long 15 row non-elevated aluminum angle frame bleacher with three (3) mid-aisles seating 900 +/- people at 18″ per seat.  This bleacher is fully code compliant meeting ICC, FBC, NFPA.  The reason for the sale is due to storage limitations, as we simply do not have enough room to store the bleachers in our warehouse.
More details are available upon request.
Pricing for a 105′ x 15 row used bleacher can be purchased, call for pricing.  The costs for shipping and installation can be quoted based upon location, and engineer drawings are available.