Long Term Bleacher Rentals
RBI often provides long term bleacher rentals for business or events that need to rent bleachers for several weeks, months or for an entire season.  These longer term rentals are typically by events/clients that have unique situations where they do not currently own a property and do not want to buy bleachers or they simply do not have the current funds to buy permanent seating and need a temporary (yet long-term) solution.
RBI's long term bleacher rentals are a perfect fit for these types of situations.  Most of these clients need to rent bleachers, however long term rentals are typically not provided and can quickly become very costly to clients.   Fortunately, RBI specializes in these types of long term bleacher rentals.  Because RBI has a large bleacher inventory of around 10,000 seats, we can rent out portions of these for longer periods without affecting our ability to provide bleacher rentals for other projects.
A very common time of year for placing long term bleacher rentals is during football season.  The majority of our longer term bleacher rentals comes from high schools looking to add additional seating to their stadium for the season or new schools who have not yet funded the new bleachers they will need.
---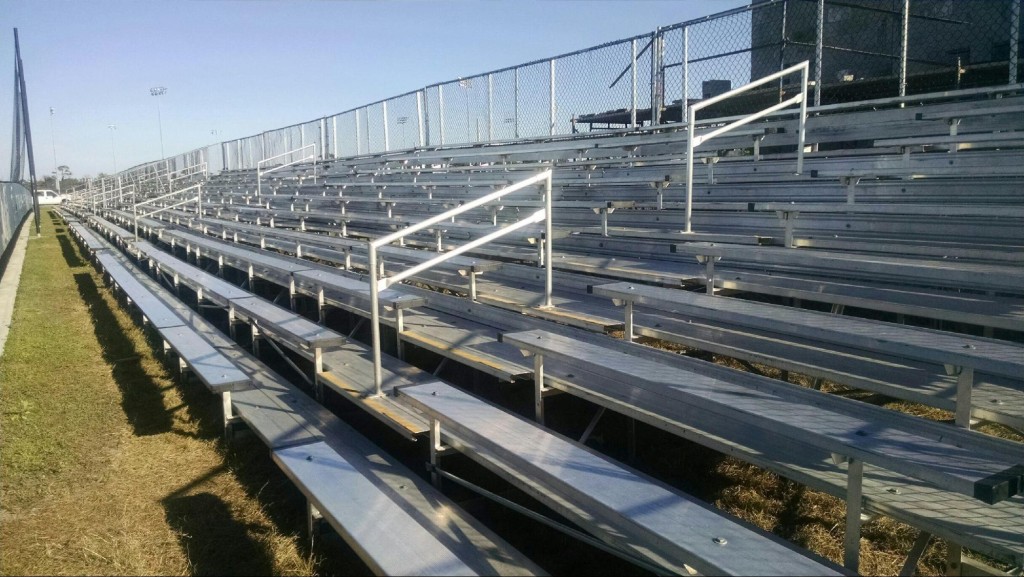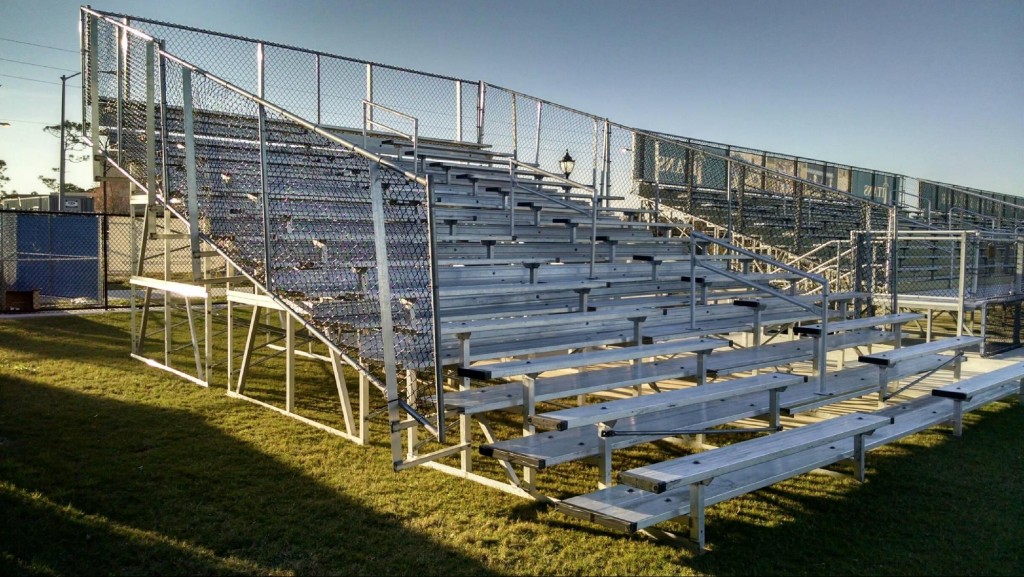 This spring RBI has had the good fortune to be a part of a Soccer team here in Florida who will be having home games at a location in Melbourne from March until October.  RBI has provided around 2000 additional seats for this period using a combination of 3, 10, and 15row units.
Here is an image of a 15row unit installed next to the existing stadium.  This was done at each end of the field to add around 370 seats in these sections.  They are fully compliant and all aluminum construction.
In the end zone area we installed approximately 225'' of 10row bleachers with a seating capacity of around 1350 seats @ 18" per seat.   This allows for a lot more fans!
---
If you are in need of a long term bleacher rental for your sports season, park, or other special event, please contact us today to discuss how we can help you add more spectator seating at your events!